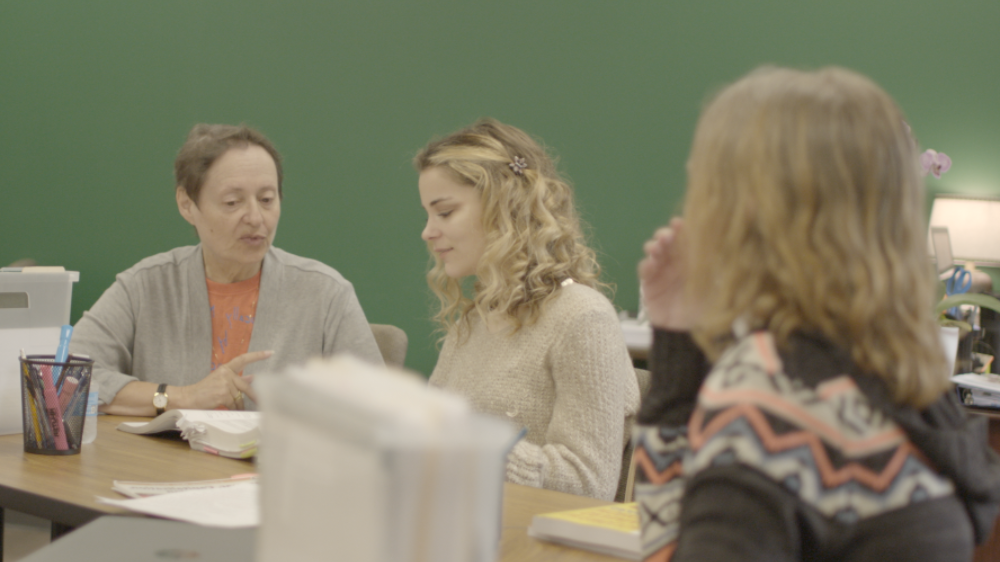 The Mosaic Center Gets Ready for 2020
Meet Weslie! Weslie is a graduate of The Mosaic Center's GED program and came by last month to work on our broken HVAC system. He told us that he was so grateful for our GED program because as soon as he obtained his GED, he got his current job fixing air conditioning units. Weslie makes a good living now and enjoys his job.
If you know someone who is wanting to get his/her GED, we always welcome new students. We are free, customized, and offer 1:1 tutoring.
---
2020: New Year, New Beginnings
Women of Worth kicked off 2020 with new participants, new offerings, and new guest speakers. We are excited to have Wendy Perry on board this year. Wendy is is the founder of Catalyst Executive Advising and Development and will be coaching our mentors and participants throughout the year in conflict resolution, setting and meeting goals, and identifying and eliminating life's obstacles.
---
Coming Soon! Sensory Room for Exceptional Circles!
The Mosaic Center is thrilled to announce that we were awarded a grant from the Creel Harison Foundation for our sensory room for Exceptional Circles. The Mosaic Center will have the only sensory room for special-needs children in our area. We are thrilled to be able to offer this unique play area for our children.
---
Get Involved!
Please consider making a year-end donation to The Mosaic Center to help our participants thrive and become active members of our community. Your tax-deductible donation supports our students obtain a GED, allows parents and caregivers of special-needs children much needed rest, and allows unemployed or under-employed women find lasting employment.
The Mosaic Center is a member of the Columbia County Chamber of Commerce and has been awarded numerous grants through various community foundations. Your generous donation will help us to continue to reach those in our area become stable and productive members of our community.
Give