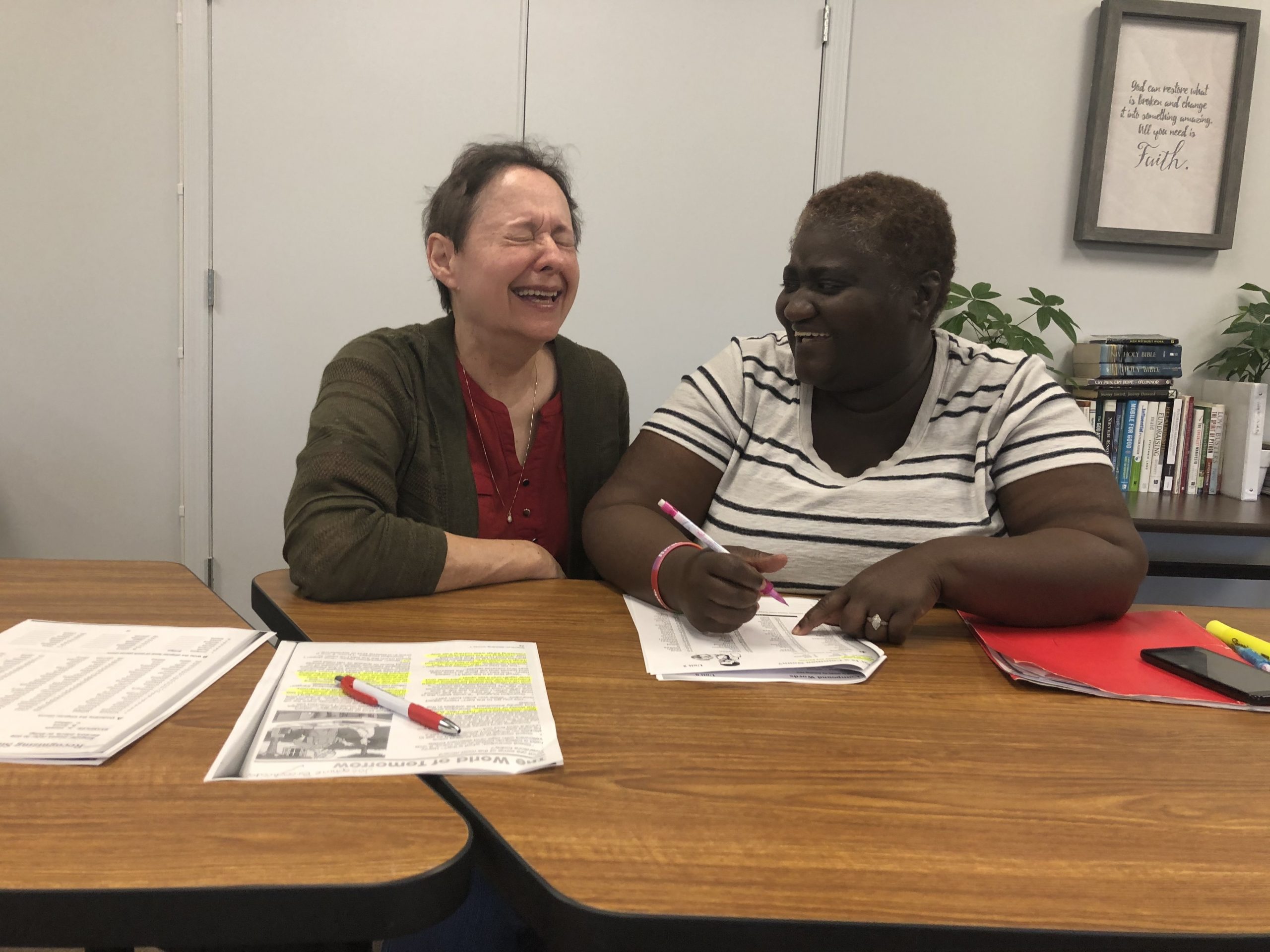 The Lovekamps are participants in Exceptional Circles. 
Sadie, 2nd from right, comes to our weekday therapy program and Susie and Joe participate in Kids Night In so they can have a date night. Sadie is an absolute joy and delight to work with and the whole staff looks forward to the days she is with us.
Sadie and Her Dad at the Zoo!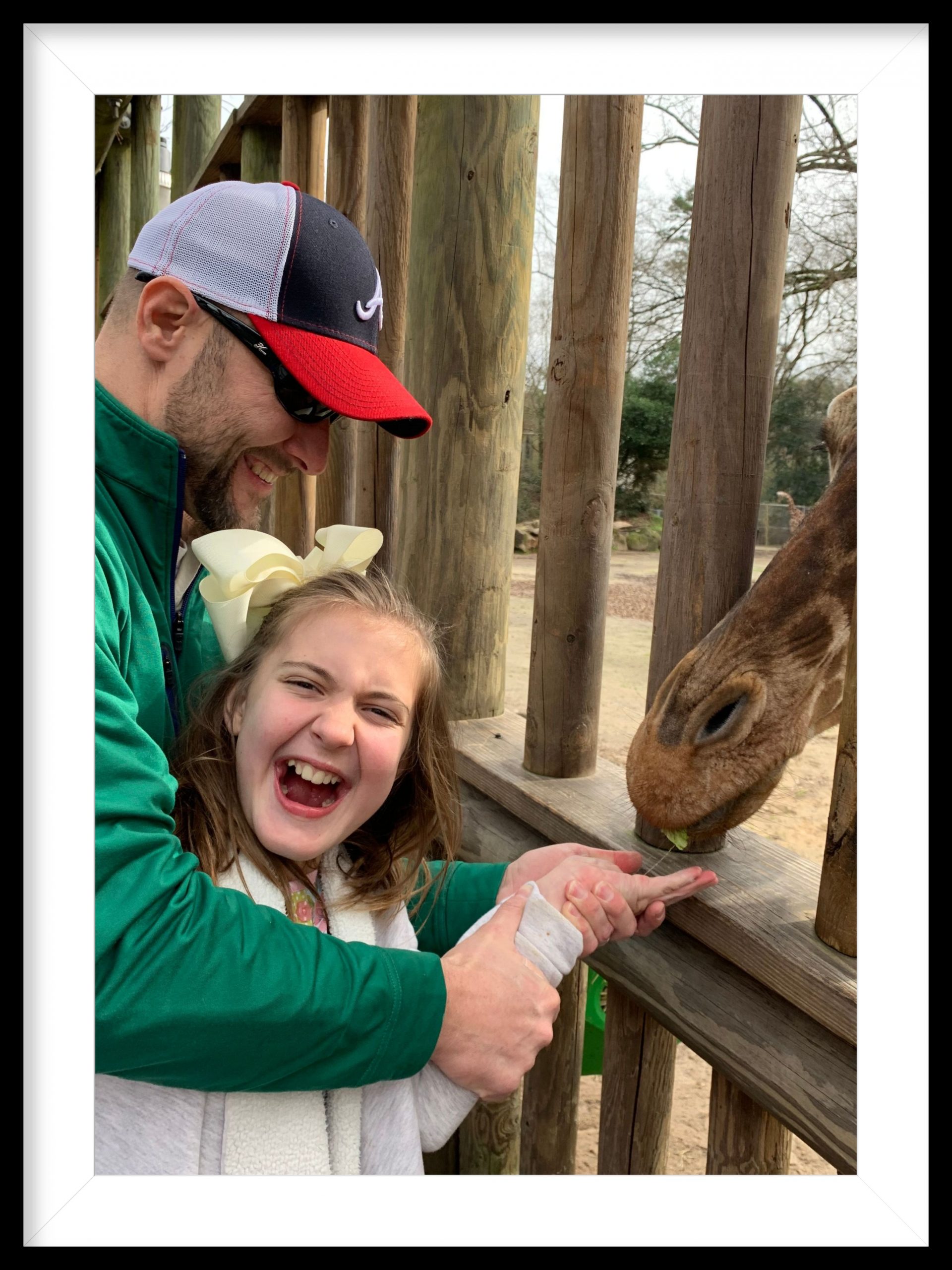 Look at that smile!
Our Exceptional Circles team is busy preparing our new sensory room. The Mosaic Center will feature a state-of-the-art therapeutic play space for all of the children we serve. This room will be designed to provide a place that allows for natural play but also a therapeutic environment that promotes self-regulation and positive behavioral change.
All branches of Exceptional Circles will utilize this room for years to come, touching the lives of countless children and their families.
The Mosaic Center is blessed with an amazing team of volunteers who tutor our students every Monday and Wednesday from 9am – 12pm and Tuesday and Thursday from 6pm – 8pm. We are incredibly blessed to have them – and Mary's radio from the 1940's. Besides training for their GED, our students form friendships that exist beyond the walls of The Mosaic Center. It is a privilege to watch!
Women of Worth met this past Monday evening, February 10th. Both the participants, or proteges, as well as the mentors, took a personality test to ensure strong pairings. The proteges and mentors met together over dinner and began to talk about goals for the year. Each protege and her mentor will continue to meet 1:1 weekly and meet up altogether as a group every 2nd Monday of the month.
The Mosaic Center is proud to be able to offer all of our programs for free. We are a fully volunteer-staffed organization with only 1 part-time paid staffer. Please consider making a donation to The Mosaic Center to help us continue offering these popular and much-needed programs for our community.
Give
Our mailing address is:
478 Columbia Industrial Blvd.; Evans, GA 30809
or, contact: Angie Suich at 206-550-6973 or angie@mosaicumc.org
Copyright © February 12, 2020